Biography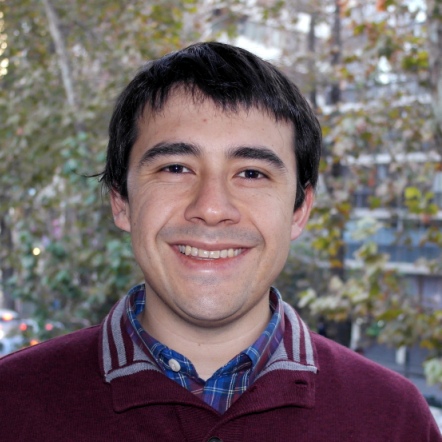 I am a biochemist (2007) and Ph.D. in Biochemistry (2011) from Universidad de Chile under the mentorship of Dr. Ines Contreras and Dr. Carlos Santiviago. In 2013, I joined the laboratory of HHMI Investigator Dr. Matthew K. Waldor at Harvard Medical School and Brigham and Women´s Hospital for my postdoctoral trainning as a PEW Latin American Fellow in the Biomedical Sciences. Under Dr. Waldor´s mentorship, I studied the molecular mechanisms that underlie the virulence of bacterial pathogens such as the pandemic Vibrio parahaemolyticus O3:K6 and Enterohemorrhagic Escherichia coli (EHEC) serotype O157:H7 and I used CRISPR/Cas9-based genetic screens to identify host factors that promote human susceptibility to the toxic action of Vibrio parahaemolyticus' two Type III Secretion Systems (T3SS). In 2017, I was selected as an HHMI-Gulbenkian International Research Scholar and in 2019 I joined the Institute of Biomedical Sciences at Universidad Andrés Bello.
Research Description
We are currently working on:
Infection Biology: Which aims to understand the infectious diseases both at a cellular and molecular level so as to be able to control them and prevent them better in the future, with a main focus on bacterial infectious diseases.
Genomic Epidemiology under the «One Health» concept: Which aims to understand the factors that drive the emergence and transmission of infectious diseases. In addition to the emergence of Antimicrobial Resistance in our country, through alliances with hospitals, clinics and national governmental entities.
The third axis seeks to integrate the previous two in order to generate impact in Biomedicine, through the development of diagnostic tools (through the integration of data from genomic epidemiology and antimicrobial resistance) as with therapeutic potential (through modification and reutilization of bacterial weapons with therapeutic objectives).
Key Publications
1.Blondel CJ, Park JS, Hubbard TP, Pacheco AR, Kuehl CJ, Walsh MJ, Davis BM, Gewurz BE, Doench JG, Waldor MK. (2016). CRISPR/Cas9 Screens Reveal Requirements for Host Cell Sulfation and Fucosylation in Bacterial Type III Secretion System-Mediated Cytotoxicity. Cell Host & Microbe. 20(2):226-3.
2. Hubbard T, Chao M, Abel S, Blondel CJ, Pia Abel zur Wiesch, Xiaohui Zhou, Brigid M. Davis, Matthew. K. Waldor. (2016). Genetic analysis of Vibrio parahaemolyticus intestinal colonization. PNAS. 113(22):6283-8.
3. Blondel CJ, Jim.nez JC, Contreras I, Santiviago CA. (2009). Comparative genomic analysis uncovers 3 novel loci encoding type six secretion systems differentially distributed in Salmonella serotypes. BMC Genomics, 10:354.